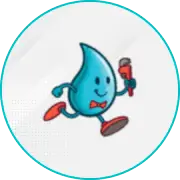 Emergency
Plumber
Do you need emergency plumbing repair service? We are here for you! We got the best emergency local plumbers to solve your plumbing issues. Contact our plumber number and schedule an estimate.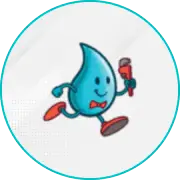 Residential
Plumber
Looking for a plumber at home? Call us now and save some discounts on our plumbing service! We offer honest & reliable service. We are specializing in home & residential plumbing services.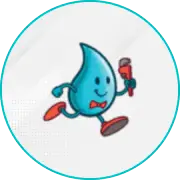 Sewer & Pipelining
Services
Are you dealing with a sewer or pipelining issue? We are your experts in sewer and pipelining installation and repair for Birmingham. Call today and schedule same-day service now!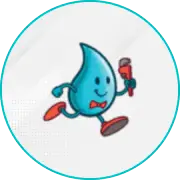 Commercial
Plumber
We Are Your Commercial Plumbing Experts. Searching for the "best plumbing services near me"? We got you covered! Get our plumber contact number and schedule same day service.
Over 50 Years of Experience
Plumbing Services
We are proud to be one of the best plumbing companies in Birmingham, Alabama with over 50 years of combined experience in the industry. Our plumbers at Mr. Drippy Plumbing specializes in residential and commercial plumbing services to residents of Hoover, Birmingham, and the surrounding areas.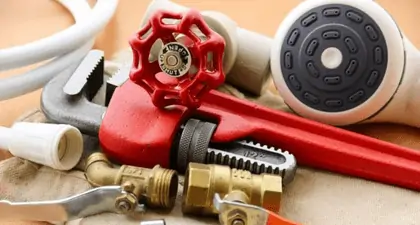 Residential Plumbing
When a household plumbing emergency strikes, call us to help get things flowing again. If you notice any of these problems, give us a call.
- No Water Supply At All
- Low Water Pressure
- Clogged Drains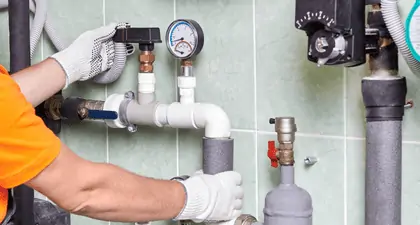 Commercial Plumbing
If you have a plumbing emergency at your business, we can help. Our team of experts is trained and equipped to handle any type of plumbing problem you might have, including:
- Little to No Hot Water
- Slow Drains and Toilets
- Sewer Line Clogs and Pipe Leaks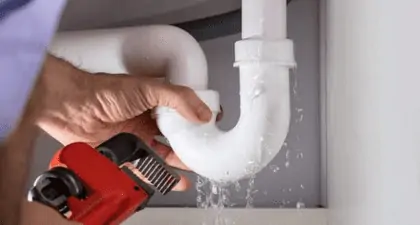 Emergency Plumbing
A plumbing emergency is a nightmare. If you need same-day fast service to help you out with an unexpected plumbing emergency, call us right away. Here's when you need to call a plumber right away:
- Overflowing Toilet
- Drippy Faucet
- Gas Leaks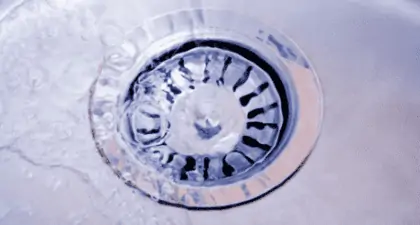 Drain Cleaning
Our drain cleaning services are designed to help you get rid of all that gunk that's built up in your pipes. We know that a slow drain can be an inconvenience, but it's also a sign that there is something more serious going on. If you notice:
- Sink Drains Slowly
- One Flush Doesn't Empty The Toilet
- Low Or No Water Pressure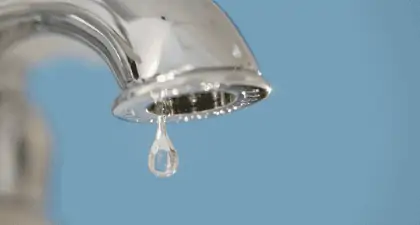 Water Filtration System
Water filtration systems are designed to remove impurities from your water. This can be useful if you're on a well and have hard water, or if your city has high levels of lead or other contaminants. Signs you need a water filtration system:
- Bad-tasting Drinking Water
- Clothes Look Dingy After Washing
- Using Well Water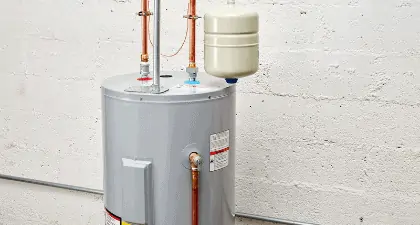 Water Heater
A broken water heater can cause many issues. Call a plumber if your system is leaking or not producing enough hot water. A professional can tell you whether to replace or repair. Most common signs you need water heater service:
- Not Enough Hot Water
- Water Temperature Fluctuation
- Reduced Hot Water Pressure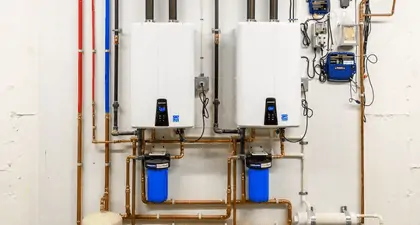 Tankless Water Heater
Tankless water heaters are great because they save space and energy by only heating water when it's needed. Call us to install a tankless water heater in your home if you'd like any of the following advantages:
- More Energy Efficiency
- Reduced Utility Costs
- Endless Hot Water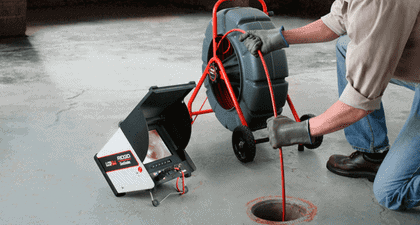 Sewer Camera Inspection
Sewer line inspections are crucial if you're having problems with drainage in your yard or basement—they can help identify blockages in the pipes that may be causing the problem. Watch out for signs that indicate your sewer line needs inspection:
- Slow Water Drainage
- Unreliable Pressure
- Low Water Levels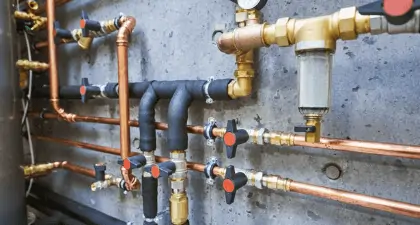 Water Line Repair
If your water line is broken or leaking, we've got you covered! We'll assess the situation and make sure that your home doesn't suffer any damage from the leak. If your water lines show you these signs, call us to repair or replace the damage.
- Puddles In Yard
- Dropping Water Pressure
- Strange Gurgling Sounds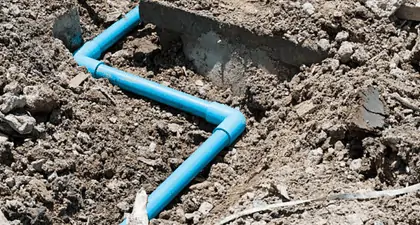 Sewer Line Repair
If your sewer line is backed up or leaking, we can get it fixed in no time! We have the right tools and techniques that speed up the process without making any damage to your property. Learn when you should call us:
- Drains Do Not Flow
- Strange Gurgling Toilet Sounds
- Noticeable Sewage Smells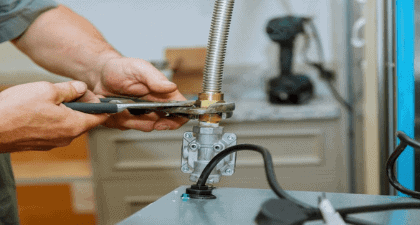 Gas Line Repair
Gas leakage could be a really dangerous thing. There should never be any DIY tricks done to get rid of it. If you see the following signs of gas leaks in your home, call the plumber right away:
- Hissing Sound
- Rotten Egg Smell
- Dead Plants and Small Bubbles
Trusted for Over 50 Years
What You Can Expect
Chances are you're dealing with an emergency by the time you pick up the phone and call a plumber. At Mr. Drippy Plumbing we understand the need for fast, reliable service during this stressful time. That's why we have someone standing by to assist you in all your plumbing needs. Our plumbers provides comprehensive plumbing services in and around Birmingham, AL
Over 50 Years of Experience
Mr. Drippy Plumbing