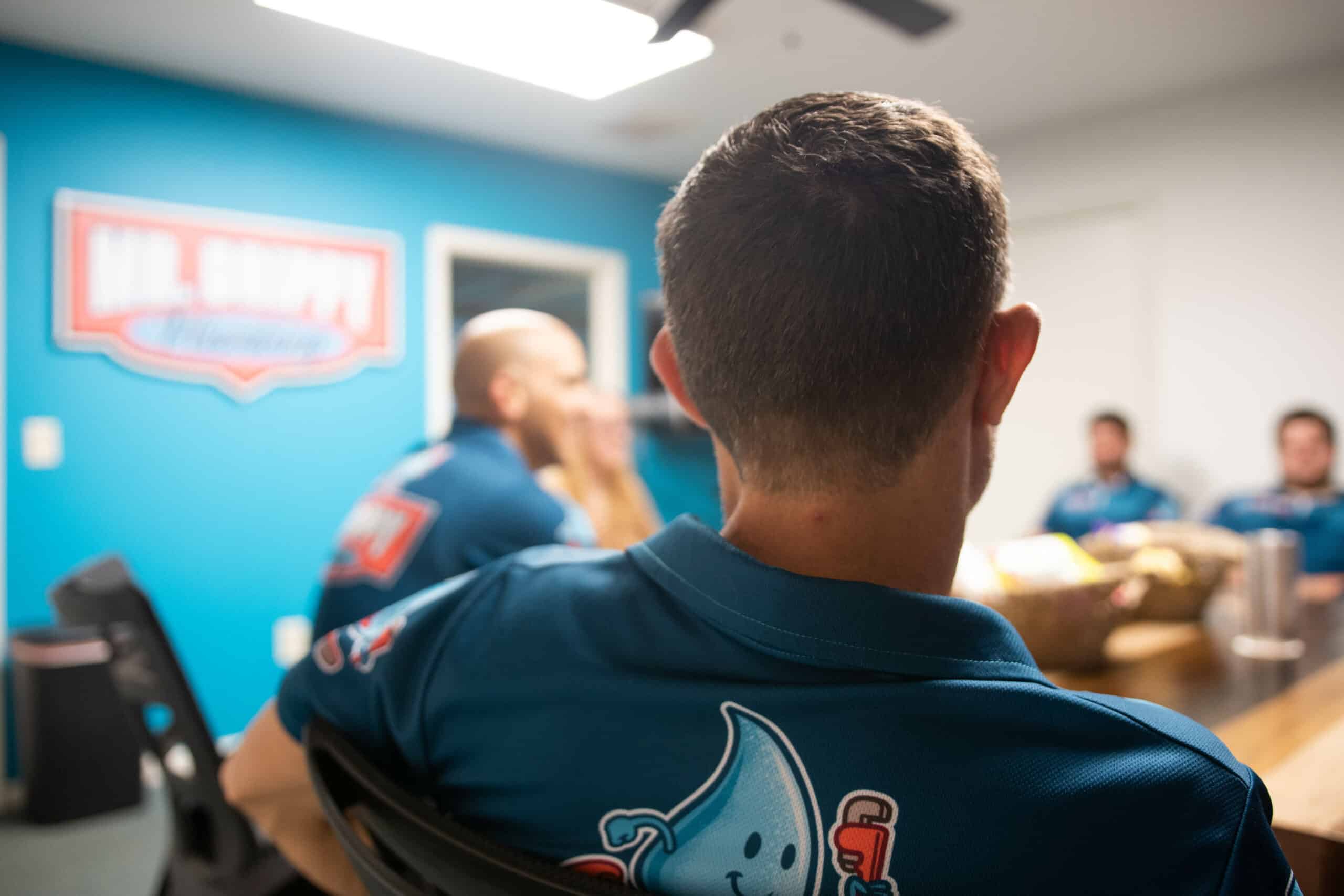 Your Birmingham Plumbing Contractor
What is the difference between a plumber vs. a plumbing contractor anyway?
To start with, a plumber is someone you call to fix common plumbing issues in a home or business like a water heater repair or a drain cleaning. They may or may not have the proper training or license required by a plumbing contractor. Sometimes, they could be working under a licensed plumber.
On the other hand, a plumbing contractor mainly focuses on construction, renovation, and remodeling. A second focus is on water supply and septic systems.
Over 50 Years of Experience
Our Plumbing Contractor Services
We are proud to be one of the best plumbing companies in Birmingham, Alabama with over 50 years of experience.
Our team at Mr. Drippy Plumbing specializes in residential and commercial plumbing services to residents of Hoover, Birmingham, and the surrounding areas. 
In short, a plumber usually works on existing plumbing while a plumbing contractor works on both new and other components.
Most people know how to find a general plumber. You can turn to friends, family, or neighbors for a recommendation. Others use the internet and read reviews.  
Finding a good plumbing contractor can be a bit more complicated.  You need to make sure they are familiar with the work. You might need to ask for referrals and if they are licensed and bonded. Payment is different as well. Most plumbers expect to get paid on the same day of service, while a plumbing contractor may require you to pay a deposit upfront before the work starts.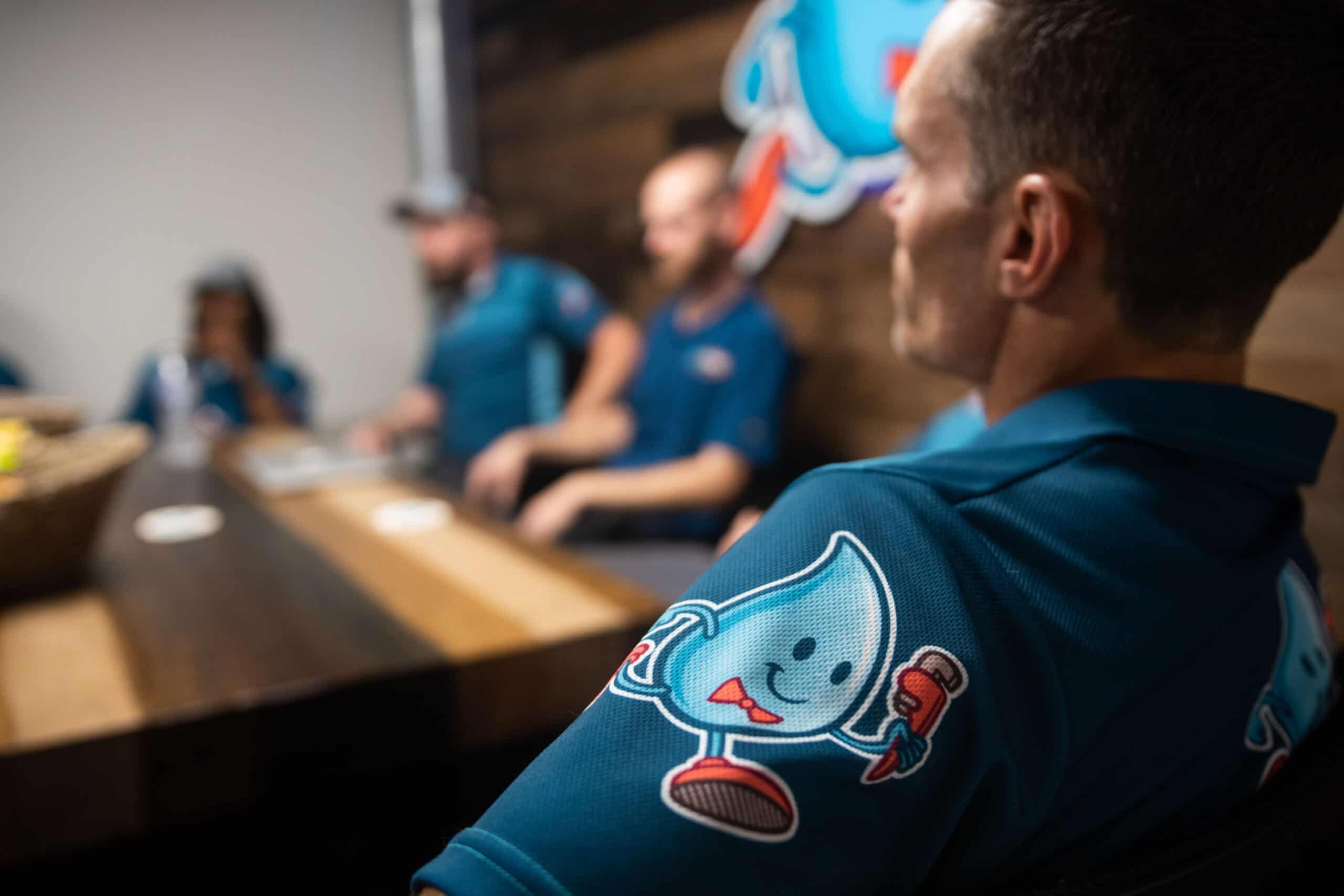 Mr. Drippy Plumbing is a licensed and bonded plumbing contractor with decades of experience. Our experienced team will listen to your requirements to do the job right the first time. We will look for improvements and cost savings if possible.
Once we start the project, we will keep you fully informed of the project's status until its completion.
Most Popular Plumbing Contractor Services
Construction Plumbing Contractor – we are experienced in working alongside construction teams to install new plumbing, water lines, and new fixtures during the construction process. We have experience working within the initial construction phase as well as coming in to take over for another team.  Mr. Drippy Plumbing is standing by to assist.
Remodeling Plumbing Contractor – remodeling a kitchen or bathroom can be an exciting time for a homeowner.  Although the craftsmanship of the exterior is what we fall in love with, it's the repiping you don't see, which is the most critical part of the project. Without a skilled plumbing contractor, you could experience leaks, flooding, or need repiping later on. Mr. Drippy Plumbing contractors in Birmingham guarantee their work from start to finish.
Water Line Installation Contractor – a water line into the home is one of the most important parts of a home. This is what provides clean, fresh water to the entire home. Finding the right plumbing contractor with experience is critical to the overall plumbing in the home. Mr. Drippy Plumbing has decades of experience installing water lines.
100% Trusted
Plumbing FAQ's
This section is designed to help answer some of our most frequently asked questions. Still, have a question? Always feel free to give us a call and we'd be happy to get you an answer.
When pipe bursts or water line leaks, contractors have to rectify the issue by digging up your yard. Thankfully, our technology has offered a pipe replacement option that doesn't require your yard to be destroyed. Our plumbing technology allows us to complete complex jobs faster with less expense.
The most common plumbing problem is a blocked drain. Our emergency plumber will use various tools, including sewer cameras, to analyze the issue and will also take care of your sinks, drains, and pipes to rectify any problems that may have arisen.
A leaky faucet can create problems at home. Not only does it cause the wastage of a lot of water, but it can also result in ugly stains developing in the sinks in the bathroom, kitchen floors, or other areas of the house. If your faucet is too severely corroded or too old to find replacement parts, faucet replacement may be more comfortable (and possibly cheaper!).
Tankless water heaters are cost-effective alternatives to conventional heaters; they also save energy and space and are environmentally friendly. Easy to install, tankless water heaters do not require a storage tank to supply hot water. Thanks to numerous technological advancements, tankless water heaters can last for many years or more, making them reliable and durable.
When the plumbers from Mr. Drippy Plumbing come to your home to do a job, they usually have most of the items needed. They are knowledgeable enough to utilize the appropriate materials to do the job correctly. Our plumbers carry smaller pipes, fittings, faucets, valves, and other common plumbing materials.