Your Birmingham Emergency Plumbing Expert
We know there can never be a good time to deal with a plumbing emergency if it happens at the unlikeliest times - midnight, weekends, and holidays.
You might want to postpone them repeatedly, which is not recommended as it only results in problems that demand more time and money. You won't ever have to be in such a situation ever again. Mr. Drippy Plumbing will always be there to help you out. We specialize in commercial and residential emergency plumbing services. 
Moreover, we also love our customers and offer services at affordable prices. So, you don't have to pay extra to seek help whenever you are amidst an emergency.
Over 50 Years of Experience
Our Emеrgеnсу Plumbing Services
We are one of the best plumbing companies in Birmingham, Alabama and have over 50 years of experience by our side.
Why Choose Mr Drippy Plumbing Services?
We are one of the best plumbing companies in Birmingham, Alabama with over 50 years of experience by our side.
Further, the team at Mr. Drippy Plumbing specializes in residential, as well as commercial plumbing services in Hoover, Birmingham, and the surrounding areas.
Choose us and we will quickly determine the problem. This also ensures that you get fast and reliable services round the clock.
Likewise, the technicians at Mr. Drippy are famous for decades in Birmingham, AL for providing commercial and residential emergency plumbing services.
In addition to this, we know how to take the stress out of the plumbing emergency. So, we will arrive with a fully stocked vehicle equipped to handle almost any plumbing situation and save you from any hassles.
Not only this, we have got all your needs covered as we also have relationships with the major supply shops. Consequently, we can order anything that the situation demands, that too, at the best price. Moreover, fast delivery also takes the headaches out of the picture for you.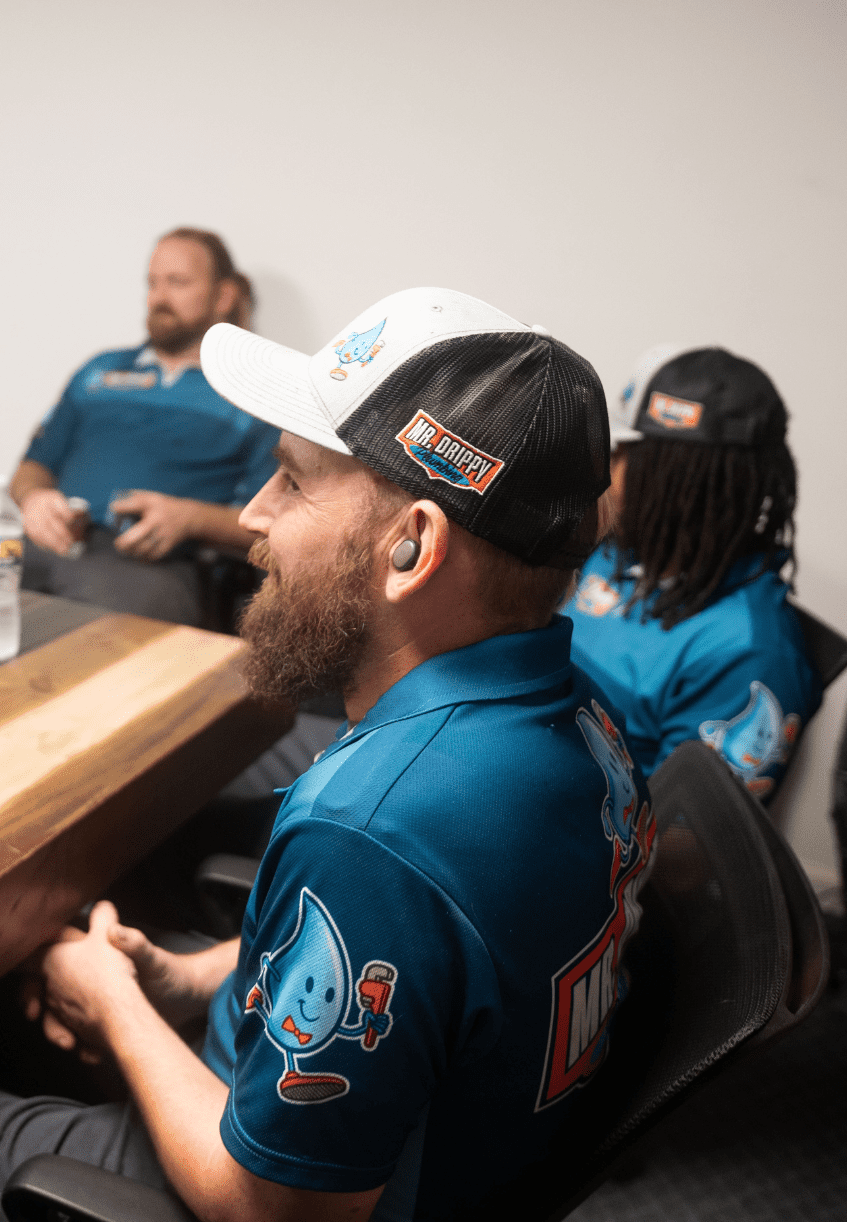 Most Popular Emergency Plumbing Services
Water Heater Repair Whenever your access to hot water is severed, it is an immediate emergency. But the bitter truth is that you have to get your water heater repaired at one time or the other. Mr. Drippy Plumbing specializes in water heater and tankless water heater maintenance, repair, as well as replacement. That is why people trust us for years.
Sewer Line Repair We know that fixing a sewer line issue is the highest priority. But the good news is that our team has decades of experience providing commercial and residential sewer line repair as well as replacement services in and around Birmingham, AL. So you can trust us to complete the job efficiently and affordably.
Drain Cleaning Services A clogged drain might not look like a big deal. But if you leave it untreated, it can sometimes be a disaster. So always seek help if you sense a clog. Especially now when it is easy like never before. Call us to connect professionals to take a look.
So the next time a plumbing emergency comes up and, you are looking for emergency plumbing Birmingham, do not panic. Mr Drippy Plumbing services are there for you.
100% Trusted
Plumbing FAQ's
This section is designed to help answer some of our most frequently asked questions. Still, have a question? Always feel free to give us a call and we'd be happy to get you an answer.
Our emergency service line is ready to take your call whenever you need our service. We are quite aware that a plumbing emergency is terrible enough on its own. That is why we offer very affordable prices for our emergency services.
We cover different areas of plumbing and are just around the corner from your location in Birmingham. We have years of experience, and we're fully licensed and insured for your peace of mind. We have built a strong reputation in every area of plumbing for quality work, fair prices, and unmatched customer service.
We offer emergency plumbing services whenever you need it. At Mr. Drippy Plumbing, our professionals visit your location in Birmingham and always making sure that the functionality of your plumbing system is restored in the least possible time.
Burst pipes are one of the most chaotic plumbing problems any household can undergo. Burst pipes can result in massive indoor flooding and severe property damage. It is necessary to react as quickly as possible. The first would be to turn off the water supply and drain the remaining water. Don't hesitate to call Mr. Drippy's emergency plumbing service straight away.
Suppose broken water pipes are not identified immediately, it always results in an increased water bill and even more severe problems. We make use of camera inspection, which can discover if you have leaks or problems with your plumbing system no matter where the problem is located.